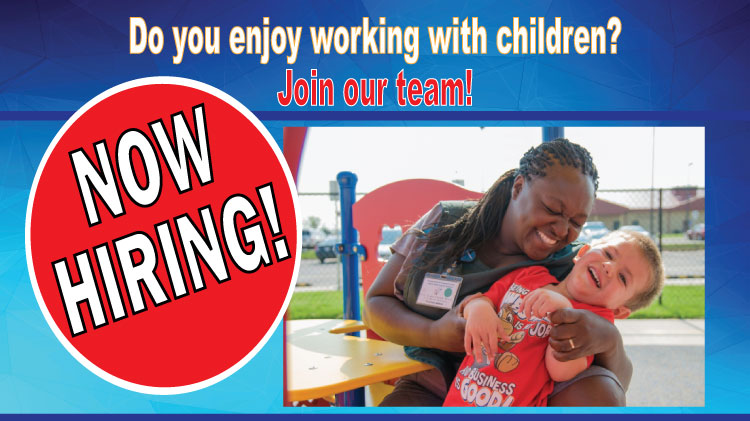 Child and Youth Services Is Hiring!
Make a difference! Be the difference!
Join our Fort Meade Child and Youth Services team and take care of our Military children and youth!
Child Care Positions* (Ages six weeks to eighteen)
No Experience Required
Flexible Positions Available
We train you
Non-competitive pay adjustments
Developmental opportunities
Career advancement opportunities
$12.98 - $15.89 / per hour
Apply online Feb. 7-22, 2018 at www.usajobs.gov
*Applicants must apply online and attend the event on Feb. 28, 2018.
Failure to attend will result in loss of consideration. Eligible applicants will be contacted with further information.
CYS Hiring Event (PDF)
Fort George G. Meade - Maryland is an Equal Opportunity Employer