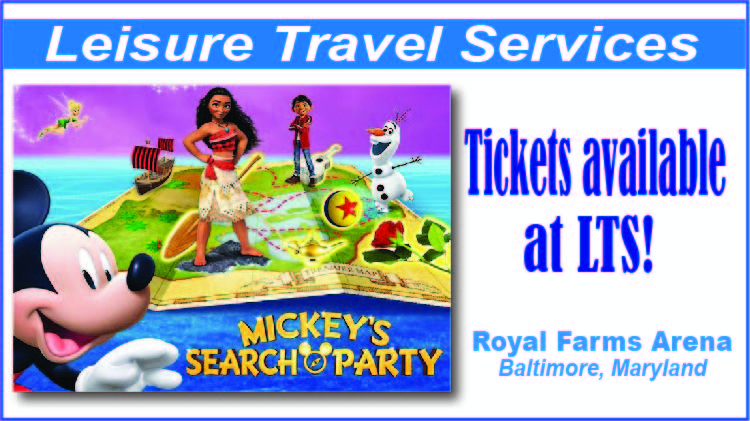 Leisure Travel Services - 6530B York Ave., Bldg. 6530B Fort Meade, MD 20755 Google Map
Disney on Ice presents Mickey's Search Party!
Royal Farms Arena, Baltimore
Discount tickets:
Saturday, Oct. 13 - 2:30 p.m. and 6:30 p.m.
Sunday, Oct. 14 - 4 p.m.
$26 per ticket, ages 2+
Tickets now available. Limited number of tickets. First come, first served. No holds.