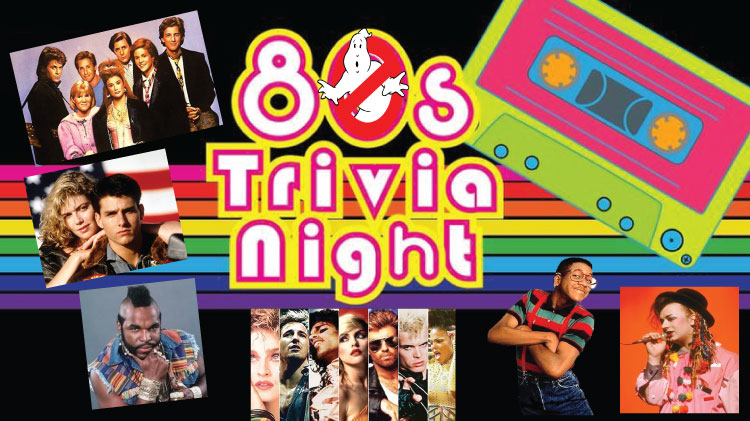 Note: This event has already passed.
Date: Nov 21 2017, 7 p.m. - 9 p.m.
The Lanes Fort Meade - 2788 MacArthur Road Bldg 2788 Google Map
Join us for a special 80s themed Trivia Night!. Do you remember music from Journey, Michael Jackson, Guns and Roses, Dexy's Midnight Runners, Diana Ross and Prince? How about movies like The Bresakfast Club, ET, Back to the Future, Ghostbusters, Die Hard and The Terminator?
Can you answer these:
Name the members of Kiss?
"I Love Rock 'n Roll" was number-one for what group in 1982?
Name the four 80's albums/cds recorded by Culture Club?
What Rank was Tom Cruise's character in Top Gun?
In the television show; Alf, what does the acronym mean?
Name the four Golden Girls?
Who was Walter Mondale's Vice Presidential running mate?
What company is known by the acronym TWA?
On September 15, 1982, USA Today was launched in which two cities?
Remember the 80s or not; bring your friends for an evening of fun trivia, music, and memories.
Open to all of Fort Meade!
All Military or Civilian; all ranks, all services.
80s Trivia Night (PDF)
Registration Info
Registration begins at 6:30 p.m.
Minimum of two and a maximum of ten players per team.
Contact