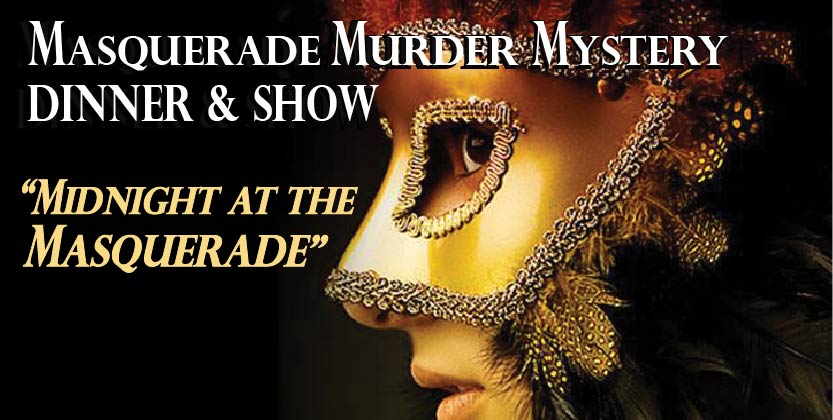 Masquerade Murder Mystery
Date: Oct 11 2019, 6 p.m.
Club Meade - 6600 Mapes Road, Bldg. 6600 Fort Meade 20755 Google Map
Help bring the murderer to justice and bring the soiree back on track!
Someone ends up tragically and unexpectedly deceased at the annual Billionaires' Club Masquerade Ball. There is mystery under each feathery façade; unmasking the killer may be quite a challenge.
It is up to the guests to determine which party-goer is guilty; by trading clues with fellow guests, gathering information, and solving the crime before the masked menace gets away!
Evening wear, ball gowns, Venetian masks, suits, tuxes or costumes are suggested for this glamorous evening of mystery, intrigue, and murder!
Social Hour: 6 p.m. / Dinner: 6:30 p.m.
Show Begins: 7:30 p.m.
All Fort Meade and their guests are welcome! Membership is not required!
Cost
$40 in advance
$50 at the door
Reservations Recommended.
Buy tickets online at Eventbrite.
For Club Member rates or to purchase tickets over the phone (without fees), please call Club Meade at +1(301)677-6969.