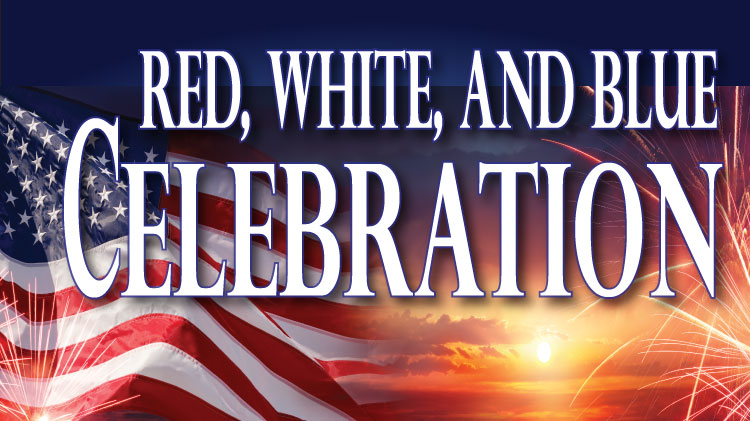 Red, White, & Blue Celebration
Date: Jun 28 2019, 4 p.m.
McGlachlin Parade Field
Everyone is invited to our spectacular Red, White and Blue Celebration!
Free admission! Open to the general public!
Vendors - open at 4 p.m.

A wide variety of food, beverages, and novelties on sale!

Bands: Live Music

School of Rock Band: 4-5 p.m.
Maryland Army National Guard Band: 5-7 p.m.
Jukebox Heroes: 7-9:30 p.m.

Inflatables - Rides - open 4-8 p.m.

"Ride/Play All Day" wrist band sales during June at Leisure Travel Services (LTS)
Pre-sales at $5 per wrist band. Cost is $8 per wrist band on Jun. 28!

Fireworks - display begins at 9:30 p.m.
No pets permitted! Please leave all pets at home!
No grills, sparklers, and glass containers; strictly prohibited!
For more information regarding gate access please contact the
Demps Visitor Control Center
902 Reece Road
7:30 a.m. to 4 p.m., Monday thru Friday
+1(301) 677-1064 or +1(301) 677-1065
Red, White, and Blue Celebration (PDF)