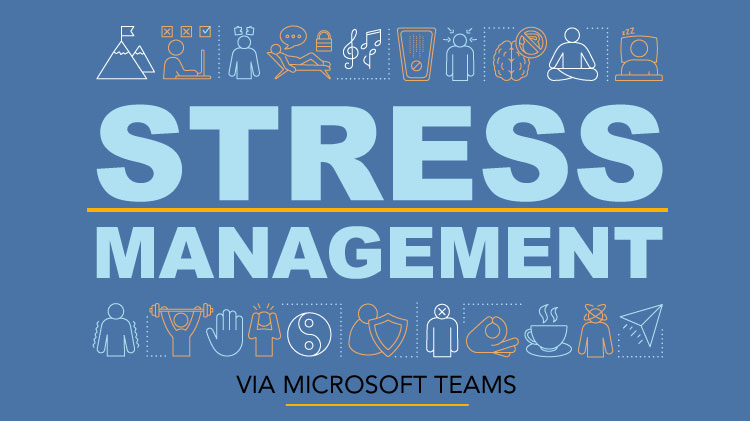 Date: Aug 13 2020, 1 p.m. - 2 p.m.
This class is offered every 2nd and 4th Thursday of the month via Microsoft Teams. Presented by New Parent Support & Parent Support Program.
Learn about causes
How to manage stress
Symptoms of Stress
What it does to your body
Ways to relieve stress
And more...
This wil be an interactive group.
For more information please call Family Advocacy Program at +1(301)677-4118
Stong Minds - Strong Bodies - Live Well
Stress Management (PDF)