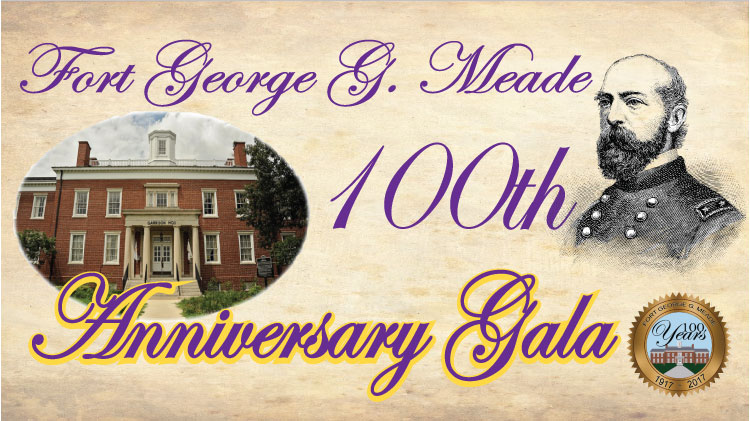 Fort Meade's 100th Year Anniversary Gala
Date: Jun 17, 6:30 p.m.
Club Meade
Join us for a 100th Anniversary Gala in celebration of Fort George G. Meade's 100th birthday. Event will be held on Jun. 17, 6:30 p.m.-12 a.m. at Club Meade. This formal event will entail unique décor and pieces of memorabilia from World War I, World War II, Vietnam, Global War on Terrorism and Cyber.
Guests will enjoy various entertainment and a delicious assortment of food. Don't miss the opportunity to celebrate 100 years of Fort George G. Meade, purchase your tickets at Club Meade.
Military: Formal
Civilian: Semi-Formal
Cash beverage bar available.
Cost
$45 - E1 to E4
$85 - DoD ID Card Holders
$100 - General Admission